With the development of science and technology in modern society, LCD TV technology has also developed rapidly, the configuration is getting higher and higher, and the price is relatively reasonable, which has become an indispensable member of people's furniture purchase. 4K TVs have become the darling of LCD TVs due to their ultra-high resolution, and are very popular among consumers.
However, when most people choose 4K TVs, they do not really understand the configuration of 4K TVs. In the complex TV industry, how to choose a real 4K TV?
What is 4K TV ?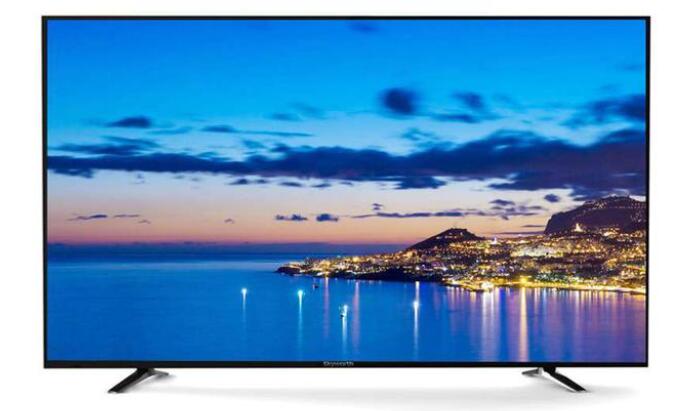 First, let's understand what a 4K TV is.
4K TV refers to an ultra-high-definition TV with a display resolution of 3840×2160 and above, and its resolution is 8 times that of HD and 4 times that of full HD.
Therefore, 4K TV is defined based on the resolution of the display screen. When purchasing, we mainly look at the display screen resolution parameters of the TV to determine it.
How to choose a 4K TV ?
4K TV options
At present, the more famous 4K TVs are Hisense, Xiaomi, Sony, etc., which seem to be leaders in smart digital technology. So how do you choose among these brands? Below have some tips, please check what would be match with your request.
1.Hisense
Hisense has 29 industrial parks and 20 R&D centers around the world, introducing high-end talents to the world and promoting domestic design and R&D personnel to "go global". In the 2021 CCTV Spring Festival Gala, it will cooperate with 8K video, so it is generally not wrong to choose Hisense.
Hisense floating full-screen smart TV is also a popular 4K TV. The floating full-screen image seems to be suspended in the air, getting rid of the border constraints of previous TVs. You can feel the 3D shock at home, and the response time only takes 8ms.
The fuselage adopts Unibody integrated molding design, ultra-thin metal integrated molding design, 4K ultra-high-definition resolution, with HDR picture, fresh and vivid, with stronger color layering. The most notable thing is that DTS virtual panoramic sound has three virtual sound fields of sky silver, surround sound and subwoofer, so Hisense TV has more advantages in appearance and 4K TV experience.
2.Xiaomi
Xiaomi's 4K metal full-screen TV uses a full screen with a metal body, and uses a larger screen ratio to weaken the sense of restraint brought by the frame. It uses a Unibody metal full screen, and the screen ratio reaches 97.5%. Chip upgrade, jointly developed with Amlogic to develop a 12-nanometer process SOC for TV, the highest frequency is 1.9GHz, the performance is increased to the A55 quad-core processor, the power consumption is reduced, and it takes 6ms to respond to a lower speed.
Using the ninth-generation image quality engine, the border of the picture is smoother and the three-dimensional sense of transparency is stronger. It is worth mentioning that because of the advent of the 5G era, the Xiaomi full-screen TV Pro is the first to support 8K video decoding, and the built-in Xiao Ai can be used with remote control voice keys, which is much more convenient. It also uses Dolby + DTS dual decoding to improve the audio and video experience.
3.Sony
Sony's ultra-high-definition 4K TV has a value-for-money improvement in performance compared to the previous two.
First of all, it has the AI ​​environment sensing mode for automatic brightness adjustment, lower blue light radiation, and if there is a higher quality pursuit in ordinary life, Sony will be satisfied to a certain extent. At the same time, it has AI intelligent far-field voice that is more intelligent, Dolby Vision panoramic sound, and supports third-party APP projection.
The 4K HDR image chip is optimized for optoelectronic and video apps, making it clearer and more comfortable. Provide mobile phone touch screen control TV function, remote control TV main interface. HDR dynamic image-by-image reshaping technology adopts different optimization parameters for different objects in different pictures, and the response time has reached the microsecond level.
The 4K Xunrui image processing engine Pro driven by the X1 chip performs efficient impact analysis, quickly matches algorithms, reduces picture noise, and improves clarity. Improved cost performance.
For the choice of 4K TV, the experience of painting and film, as the first choice of users, basically meets the requirements, but at the same time, as a smart TV, more other functions of 4K TV have also become extra points in TV purchase. For example, screen projection, smart connection, etc., Sony basically meets all the requirements. If you have great expectations for the use experience, it can be the first choice. At the same time, Hisense and Xiaomi also have great cost performance. Both are good choices.