Real Estate downturn from U.S. to China poses risks to global growth
Volatile housing markets in much of the world pose another risk to the global economy as rising interest rates erode household finances and could exacerbate price falls.
Reports this week showed that the U.S. Real estate market has been in a downturn for five months, home sales in China continued to decline and house prices in Australia and New Zealand continued to fall.
Falling house prices are likely to dent consumer confidence and weigh on household spending, a rare bright spot for the global economy last year. Investment could also take a hit as developers scale back projects in response to falling house prices, weaker demand and higher borrowing costs.
In the U.S., a spike in mortgage rates last year cast a chill over the housing market, leading to the worst annual drop in existing home sales in more than a decade. That has put pressure on home prices, especially in areas like San Francisco, where affordability is already stretched.
That pressure will continue in the Federal Reserve's response to inflation. Policymakers are widely expected to raise rates by 25 basis points to a range of 4.5%-4.75% at the end of a two-day meeting on Wednesday.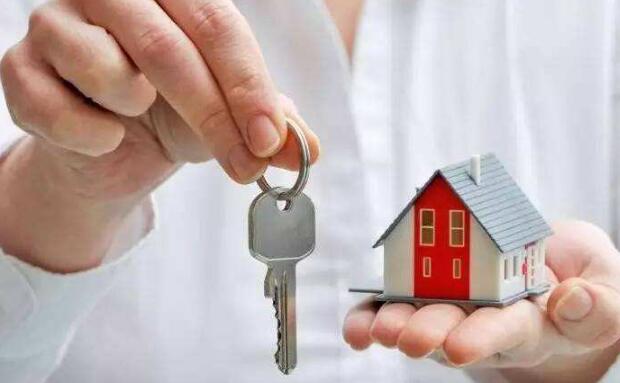 In China, the world's second-largest economy, the slowdown in the property market shows few signs of abating, even as authorities step up efforts to revive the sector. New home sales fell 32.5% in January from a year earlier, preliminary data from China Real Estate Information Corp showed on Tuesday.
China has taken steps in recent months to ease restrictions on financing for cash-strapped developers, unwinding a deleveraging campaign that sparked a wave of defaults and weighed on China's economic growth.
Local governments have also stepped up efforts to stimulate home purchases, including lowering mortgage rates and reducing down-payment requirements. Those measures are unlikely to boost sales until mid-year, said Bloomberg Intelligence analyst Kristy Hung.
Real Estate downturn from U.S. to China poses risks to global growth
The prospect of continued weakness in China's property market could adversely affect Nomura Holdings Inc's revised growth outlook for this year, Ting Lu wrote in a Jan. 31 note. They cite the official line that "houses are for living in, not speculation" and that falling house prices have dampened speculative demand.
Australia New Zealand
House prices in Australia and New Zealand continued to fall in January, a slide that is likely to continue as housing markets in both countries have yet to fully feel the effects of last year's surge in interest rates.
Many New Zealand households have fixed rate mortgages and have not yet switched to the new higher rate. As a result, economists predict house prices will fall further, with house prices at least 20% below their peak in late 2021 by early 2024.
In the capital, Wellington, house prices have fallen 18.1 per cent year-on-year, CoreLogic figures show. In Auckland, the largest city, house prices fell by 8.2 per cent.
The story is similar in Australia, where a surge in repayments for those whose mortgages shifted to higher variable rates this year will weigh on consumption, according to a Bloomberg Intelligence report.
Repayments on 15 per cent home loans could jump by more than 80 per cent when ultra-low fixed rates expire, analysts Mohsen Crofts and Jack Baxter said in a report. The hit to household income would be equivalent to a 2.2 percentage point drop in retail sales, they estimated.
Real Estate market news
Even Singapore's property market, which has been more resilient than many other markets, is cooling. Data released last week showed house prices rose just 0.4% in the fourth quarter of 2022, the slowest increase in more than two years. Sales fell to a near 14-year low in December.
However, part of the decline in prices is due to a lack of new launches, and analysts expect sales to rebound once supply picks up. Wealthy buyers also boosted the luxury market.
One bright sign comes from Hong Kong, China, where the real estate market is showing signs of recovery as the city reopens with mainland China. New home sales in Hong Kong could soar more than 50% this year, buoyed by pent-up demand from mainland buyers, according to Bloomberg Intelligence.
More about real estate news please keep an eyes on ibi1.com.