Following the departure of Huawei's "Father of Hongmeng", it is rumored that former HiSilicon executives have switched to MediaTek.
According to news on May 25, following the resignation of Huawei's "Father of Hongmeng" not long ago, there has been news recently that the former executives of Huawei HiSilicon have quit MediaTek. For a time, it attracted great attention from the outside world.
Former Huawei HiSilicon executive jumped to MediaTek?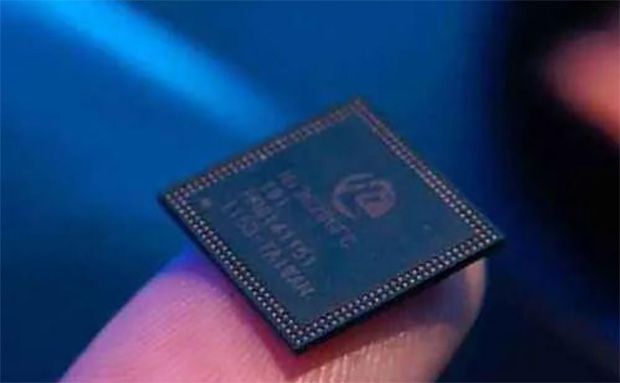 According to industry sources, MediaTek has hired a former HiSilicon executive (executive director) to be responsible for chip research and development, mainly to enhance its ability to develop high-performance processor (HPC), server and base station chips, and custom ASICs. However, no specific ex-HiSilicon executive was mentioned.
Affected by the further escalation of sanctions against Huawei by the United States in May 2020, since September 15, 2020, Huawei HiSilicon's self-developed chips have been unable to continue to manufacture, which has also brought great difficulties to HiSilicon.
Andrew Norwood, research vice president at Gartner, said in a recent report: "(2021) HiSilicon's revenue fell 81%, from $8.2 billion in 2020 to $1.5 billion in 2021. U.S. dollars, revenue fell by $6.7 billion. This is a direct result of U.S. sanctions on the company and its parent company Huawei."
Although Chen Lifang, a director of Huawei, has previously stated that Huawei continues to develop world-leading semiconductor components internally, the HiSilicon department will not make any decision to reorganize or lay off staff.
Xu Zhijun, the then vice chairman and rotating chairman of Huawei, also said, "There is no place to produce any of HiSilicon's chips, and it is not profitable yet, and Huawei has no profit appeal for it, but it will always support the development of this team. The team can continue to do research, continue to develop, continue to accumulate, and prepare for the future."
However, for a chip design company with more than 7,000 people, if the designed chips cannot be manufactured, it means that it will be difficult to obtain revenue by selling chips. funds. This also means that if the US ban cannot be lifted, and the domestic advanced process "de-beautification" semiconductor production line cannot be established as soon as possible, then HiSilicon will face huge losses every year. At the same time, for HiSilicon's internal executives and R&D personnel, chips cannot be taped out or produced, and the acquisition of EDA tools and IP is also limited, which means that their own capabilities are greatly limited.
In this context, it is understandable that some executives and R&D personnel choose to change jobs. For chip design talents, MediaTek, which is currently in the limelight in the chip market, is indeed a good destination.
However, the revelation did not mention which former HiSilicon executives were. In addition, the authenticity of the revelation has not been further confirmed.
Xinzhixun also contacted relevant people from Huawei and HiSilicon, and the other party said that they "haven't heard of it". Specifically how we will continue to pay attention.
Huawei's "Father of Hongmeng" Wang Chenglu resigns, or will join "Shen Kaihong"
It is worth noting that just a few days ago, another Huawei executive, Wang Chenglu, the head of the Hongmeng operating system known as the "Father of Hongmeng", also resigned from Huawei. The news has been confirmed by Huawei. At present, the official authentication of Wang Chenglu's Weibo account has also been cancelled.
Wang Chenglu himself also posted a circle of friends, with a photo of his work card and the text "For the memory of forgetting".
However, it is reported that Wang Chenglu did not resign, but chose to retire based on Huawei's 45-year-old retirement policy. As for Wang Chenglu's follow-up whereabouts, he may join the secondary developer of the Hongmeng system "Shen Kaihong" (Shenzhen Kaihong Digital Industry Development Co., Ltd.).
According to the official website, Shenzhen Kaihong was established in August 2021 with a registered capital of 500 million yuan and is headquartered in Futian District, Shenzhen. The company takes the leader of the intelligent IoT operating system as its strategic goal, and focuses on the research and development and continuous innovation of intelligent IoT operating system (KaihongOS) technology based on OpenHarmony. Based on the fields of finance, pan-government, energy, transportation, industry and consumption, Shenzhen Kaihong focuses on the deep cultivation of intelligent IoT operating systems such as digital terminals, digital life and digital production, supporting software and hardware multi-scenario intelligent services, empowering thousands of people Provide a solid digital base for Digital China. From open source to open source, Shenzhen Kaihong is committed to building a win-win IoT operating system ecosystem, continuously expanding the industry boundaries, and realizing the interconnection of all things. It is worth mentioning that the main purpose of Shenzhen Kaihong's establishment is to undertake related business of Huawei Hongmeng.
From the perspective of equity structure, Shenzhen Kaihong is a joint venture established by Shenzhen Capital Operation Group Co., Ltd. (a subsidiary of Shenzhen State-owned Assets Supervision and Administration Commission), Hubble Technology Venture Capital Co., Ltd. (wholly owned by Huawei Holdings), and Beijing Chinasoft International Information Technology Co., Ltd. It is a high-tech company focusing on IoT operating systems, of which Shenzhen Capital Operation Group indirectly holds 29.5%, Shenzhen Hubble, a subsidiary of Huawei, holds 20%, and Chinasoft International holds 19.5%.
Some industry analysts pointed out that Huawei has donated the core layer of Hongmeng to the Open Atomic Open Source Foundation. To allow other companies to use the Hongmeng operating system, and to superimpose the interaction capabilities on the Hongmeng operating system, Shenzhen Kaihong is for more. Many companies provide Hongmeng secondary development capabilities. This work is led by Wang Chenglu, which is technically reassuring. In addition, Wang Chenglu himself is the leader of the Hongmeng operating system and has appeal. This is also a good thing for the industry. There are many small and medium-sized enterprises that need such services.
On April 28 this year, Huawei executive director and terminal business CEO Yu Chengdong revealed to the public that Huawei devices equipped with Huawei HarmonyOS have reached 240 million, the number of global monthly active users of Huawei terminals is 730 million, and the shipment volume of ecological equipment is 150 million. Ecological cooperation More than 2000 partners.
It is worth mentioning that today the People's Daily published an article entitled "Let more domestic software show their talents, and it is time for the software industry to become bigger and stronger".
The article said that looking back on the 10-year development process of China's software industry, the industry business revenue has increased from about 2.5 trillion yuan in 2012 to about 9.5 trillion yuan in 2021, an increase of nearly three times, and has maintained a high double-digit growth rate. . Practice has repeatedly told us that key technologies cannot be obtained, bought, or negotiated. Especially at a time when information technology has profoundly affected the transformation and upgrading of all walks of life and is always related to the better life of thousands of households, China's software industry needs to firmly grasp the initiative of innovation and development in its own hands more than ever in the past. At present, the new generation of information technology is in the ascendant, and it is increasingly integrated into the whole process of various fields of economy and society. As an important foundation for the vigorous development of the digital economy, it is time for the software industry to become bigger and stronger.
About Wang Chenglu's resume
Wang Chenglu graduated from Harbin Institute of Technology with a Ph.D. in engineering. He is a technical veteran of Huawei. He has worked in Huawei for 22 years. He has served as president of the core network product line, president of the Central Software Institute, and president of the Consumer BG Software Department. He led the development of the Hongmeng system. The veritable helm of the Hongmeng system, also known as the "Father of Hongmeng".
During his work at the Central Software Institute, Wang Chenglu was responsible for the development of Huawei's software infrastructure 1.0, including operating systems, databases, and programming frameworks. At that time, he had the idea to do Hongmeng.
At the end of 2016, Wang Chenglu shared Hongmeng for the first time at the consumer business retreat. In May 2017, Hongmeng kernel 1.0 completed technical verification. In March 2018, shortly after Wang Chenglu reported to Ren Zhengfei in Beijing, Hongmeng officially approved the project of Huawei's consumer business.
In 2021, Wang Chenglu, as the head of Huawei Hongmeng, said in an exclusive interview with the media that Hongmeng is not a replacement for Android or iOS. Hongmeng is an operating system for the Internet of Everything era. Wang Chenglu said frankly that in addition to a thorough understanding of all the technologies of the operating system, it is also necessary to attract domestic and foreign industry chain partners to participate in the construction of the ecological chain.